M4DJ ? What does it mean ?
Well, this is some kind ok "nick name" I like to call. It was a "phrase or a nickname" used in a radio broadcast named Molly for deejay. The radio show was It was conducted at that time by one of my favorite italian deejays: DJ Molella and DJ Tony-H. The radio show started on 6th February in 1995 with techno/trance and progressive music. With this proadcast actually I started to explore the word of trance music.
[HISTORY]
Let's start from the beginning...the beginning of this fantastic world of rave music.
My interest for this kind of music goes back to the year 1992 when I started listening techno (dance) music, which at that time was becoming popular.
1995 - fantastic year, the begining of Hardcore music here in our part of Europe. In that year techno-trance, trance and progressive (like mediteranian trance from Italy) music became very popular and a lot of techno-trance tracks got on top of dance charts. At that time on the dance chart it was a real battle going between dance music and techno-trance, progressive music. Well I always prefered the second one ;)
In the begining of 1995 I also heard for the first time HARDCORE tracks on the radio, advertising a compilation named »The Original Rotterdam compilation« which was arranged by two Italian DJs (Stunned Guys) published on Rotterdam records. This changed everything ! When I heard it, I realized that this was the sound for me! Of course the next day I got this compilation in my hand. That was my first hardcore-gabber cd.
I was very interested by this music, so I started exploring about the artists, the history of this music, parties and other things connected with Hardcore music. So next step was making my personal web site connected with the music. I started with my home page in early 1995... and although I don't have a lot of knowledge about html or design... here it is....Still standing strong :)
In that year, Stunned Guys created their own label (Traxtorm records) and started with the releases os hardcore series named "Always Hardcore".
I was also interested in trance and happy hardcore music. German really kicked ass with their trance music.... and German is still one of the leading countries in Trance and Hardstyle music.
A lot of fantasic tracks remained in my memory. It was a very special year, therefore it is not strange that after more than 7 years, we are hearing the new versions of tracks that were actually created in 95. Some examples I remmember now are: Charly Lownoise & Menthal Theo – Stars (1995) -> Menthal Theo – Stars 2002, Dune- Hardcore vibes (1995) --> Ravers on Dope – Hardcore vibes (2002), Charly Lownoise & Menthal Theo – Wonderfull Days (1995) -->Wonderfull Days (2002), Pascal Device – Lost in Love (1995) -> Trance Allstars – Lost in love (2002), DJ Paul Elstak - Rainbow in the sky (1995) -> Starsplash - Rainbow in the sky (2002)...and many many more.
Ok! Here are various trance and hardcore styles, but what happened to dance music ?
Through all this years, from 1992 to nowdays, actually I never stopped listen to it, because dance charts were always made by different music styles including techno-trance music. Well dance charts from country to country are little different, so I preffer German dance charts and trance, techno-trance music coming from Germany and Switzerland...
[2006]
---------------------------------------------------------------------------------
Now we are in 2006 ... years ago I discovered also a style "Hardsytle music" by listening to German broadcast named "PickUp" conducted by DJ Warmduscher from Sunshine live radio. Great program.You can check it on www.warmduscher.info.
---------------------------------------------------------------------------------
[2012]
As I don't have a lot of time, there is a little changes on my page, mainly I add some exra tracks to my archive or correct/update some information.
It a nice place where you can get information about Deejays, upcoming parties and a huge archive of the best Hardcore & Trance tracks that represents a history, the real legends. Sure I'm still listening to Hardcore. I don't listen alot to Trance music but i like the good old trance tracks. I invite you to take a look at my archive of tracks, where you can listen online and also downlaod them if you want.
[PRESENT]
Im still here ! We are in 2017 and Hardcore scene is still going strong out there.
Still listening to hardcore music. The main hardcore leader event is Masters of Hardore.
Big respect to the Hardcore Master - DJ OUTBLAst that left the Hardcores cene after more than 20 years on stage . He started with Masters of Hardcore and ends with it. His last live show held on 25 March 2017. Brabanthallen 's‑Hertogenbosch on Masters of Hardcore - The Skull Dynasty.
You can watch his latest show here :
DJ OUTBLAST "the last show"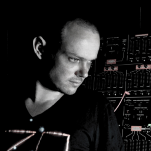 My personal info:
Name: Goran
Country: Slovenia
Nick name on the web: M4DJ
Contact e-mail: m4dj@hotmail.com
Favorite music styles: Hardcore, Old Trance and Hard-Trance, Present Hardstyle
-